At Superior Building and Design, we are proud to be a leading commercial construction firm for industrial buildings in Alberta. With decades of experience in petro-chemical engineering and industrial construction, our team is uniquely positioned to deliver optimal solutions that meet your highest standards.Our commitment to excellence starts with selecting only top-tier materials and instructions from specialists. With a track record of successful projects, our clients can rest assured that their project is in the best of hands. We are confident that our experience and attention to detail will produce results that exceed expectations.
We look forward to being part of this groundbreaking petro-chemical engineering effort and welcome the opportunity to continue to delivery projects the Superior Way – on time and on budget.  Here is a short list of the types of industrial projects we can deliver to clients.
 WAREHOUSE AND DISTRIBUTION
Whether storing and transporting products or goods, these typically single-story buildings have a range of sizes from 5,000 square feet to hundreds of thousands. Because interior shelving and storage systems need added height for clearance, ceilings are often at least 60 feet high. Other distinguishing features comprise delivery bays with large doors suitable for semi-trailers used in distribution purposes along with parking lots outside the building.
MANUFACTURING
Labeled as heavy industrial buildings, these manufacturing centers are outfitted with the capital-intensive tools needed to craft goods and materials. Industries such as oil drilling, mining operations and shipbuilding are prime examples of this concept in action. In order to propel the machines inside its confines, manufacturing buildings must have a three-phase electric power supply that provides enough voltage. Additionally, heavy ductwork and high-capacity ventilation systems are installed with the purpose of purifying air by expelling harmful chemicals and fumes from within; thus providing clean air for occupants. Lastly, to ensure the machinery performs at its best, they have pressure-regulated air and water lines. Additionally, floor drains and storage tanks are present for practical purposes.
LIGHT MANUFACTURING
Compared to their capital-heavy industrial counterparts, light manufacturing requires fewer materials and a smaller footprint; as an example of its effectivity, these industries often manufacture textiles, furniture and household electronics. As such, they consume less energy in order to operate effectively.
SHOWROOM
Showroom properties, such as car dealerships, are unique and innovative buildings intended to maximize their public display area while also making room for an office or warehouse space. Showrooms often have a similar construction and layout to flex buildings; however, they reserve approximately half of the facility for retail purposes in order to showcase and sell products.
REFRIGERATION AND COLD STORAGE
Refrigeration and cold storage facilities are indispensable distribution centers for perishable goods such as dairy, produce, and meat. These spaces provide temperature controlled rooms to ensure the freshness of food products before they arrive at their final destination. Additionally, uniquely designed docks with special seals and insulated overhead doors serve to maintain a chill atmosphere for long-term preservation.
FLEX
A flex or multi-purpose building is an ideal choice for businesses that need flexibility with their production and operations. Spacious office areas, small warehouses, research and development centers, showrooms – all of these can be found under one roof! In comparison to a warehouse-style building typically used for manufacturing purposes, it has lower ceilings ranging from 14 to 24 feet which grants additional space in the form of offices or showroom.
PETRI-CHEMICAL
Another example of industrial project is petri-chemical buildings. These are often large and complex multi-year projects involving significant permitting, safety planning an design, and engineering. Petro-chemical buildings include storage facilities, petroleum and natural gas refineries, as well as hydrogen production.
heights. When it comes to constructing industrial buildings, precision is vital. We use structural steel and quality wood infill cores to ensure the durability and longevity of your building.
Our Ironwood building system creates industrial structures that meet the needs of today's business professionals. Some of the reasons businesses choose our designs include:
Current Industrial Projects
Superior Building and Design, a leading provider of engineering and construction solutions, is proud to announce that it has been awarded the contract to design and construct the control room and warehouse for Air Products' Alberta Net-Zero Hydrogen Complex.
This project, which is set to be one of the largest hydrogen production facilities in the world, will play a critical role in the production and distribution of hydrogen, a clean energy source that can help reduce greenhouse gas emissions. As a company, we are committed to sustainable development and are honored to be part of this ambitious project that will contribute to a cleaner future.
Superior Building and Design is committed to delivering high-quality and innovative solutions that meet or exceed the expectations of our clients. We are proud to be working with Air Products on this project and look forward to supporting the development of a sustainable hydrogen economy in Alberta and Canada.
Construction is set to begin in the coming months, with completion expected in Q1 2024. Superior Building and Design is dedicated to delivering a facility that will be a model for future clean energy projects and will help pave the way for a more sustainable future.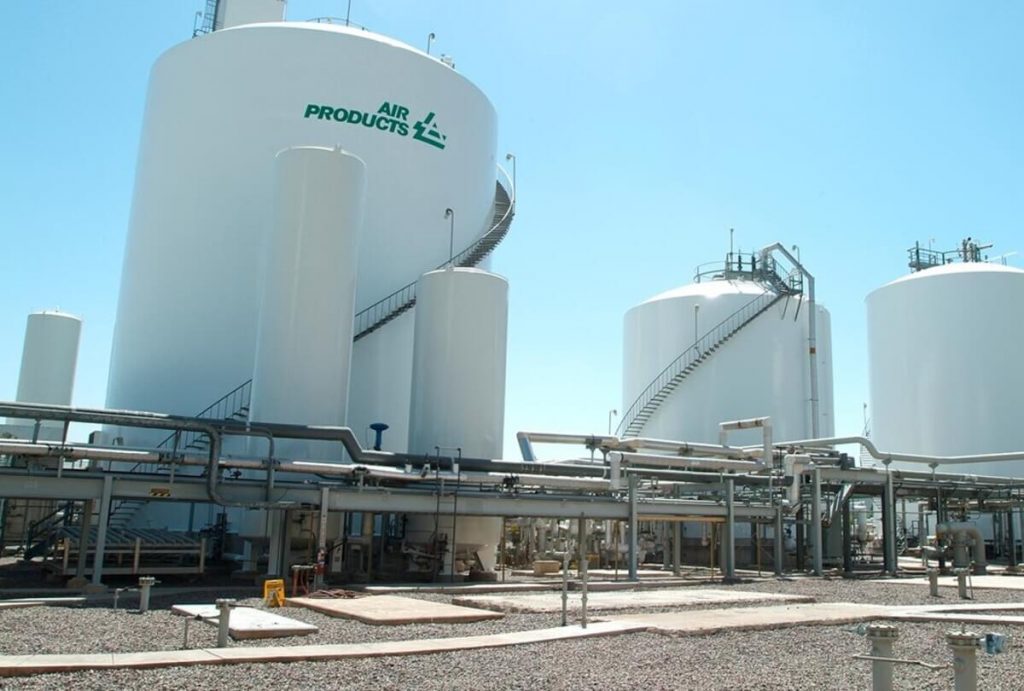 Wondering if our design and build team right for your project?Request a quote and compare rates with other construction businesses. Just fill out the form with details about vour potential proiect and we will respond as soon as possible